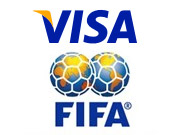 Using the momentum created by FIFA's scandal many NGOs triggered campaigns for more transparency and implemented actions to highlight sponsor's responsibility. Massive mailing campaign to the sponsor's CEO was a tool used by some NGOs. Simple, but clever, when someone receive thousands of questions about his company's CSR… When the mailbox is saturated in few hours, you can easily consider that you are confronted to a crisis management. But how to answer (or not) and to keep calm?
It's interesting to compare some FIFA's sponsors behaviors in this specific case. It reveals a lot about common mistakes. Let's focus on three main archetypes of reaction:
1. The McDonald's way
"Let's stay silent, maybe they will not notice that we don't care about them…" That's how a silent answer can be perceived from the customer point of view. Silent isn't gold in this case, as you are no longer involving with your customers and send a very negative image, being out of range for them. It hurts even more that a company like McDonald's is usually looking for important social involvement. So whatever happens, be a manager and keep talking with your customers.
2. The Coca-Cola's bubble
"I am out traveling for work meetings until Friday, June 5. But just because I am working, don't let that stop you from having fun–getting outside, active and THIRSTY… See, a good, cold, delicious Coca-Cola product can take care of that thirst, so stock up and enjoy!"
Well… That's a nice and funny out of office reply, but a bit out of the blue, when it comes to crisis management. Here the consumer doesn't feel that the company is out of his range, but he can think that there is nobody to drive the company. A bad image for the customer, but also for business partners.
3. Visa efficiency
"Thank you for reaching out to me regarding Visa's sponsorship of the Fédération Internationale de Football Association (FIFA). As stewards of the Visa brand, my management team and I take seriously our responsibility to reinforce with Visa's sponsorship partners the need to operate in a transparent and ethical manner. You will see that reflected in our public statement below, which we issued earlier this week. Please know that we greatly appreciate hearing your voice and perspective on this important issue, and will work hard to ensure that the Visa brand continues to reflect the core values that have fueled its industry leadership for nearly 60 years."
Finally! Here is a strong statement about customer's involvement and their role in brand building. The press release goes further: "Our disappointment and concern with FIFA in light of today's developments is profound. As a sponsor, we expect FIFA to take swift and immediate steps to address these issues within its organization." Interesting. We can just hope that statements will be followed by steps in real life. Brand building is also a matter of trustworthiness, but that is another chapter.
Keep it fairplay and ask your favorite penguin if you have any doubts.